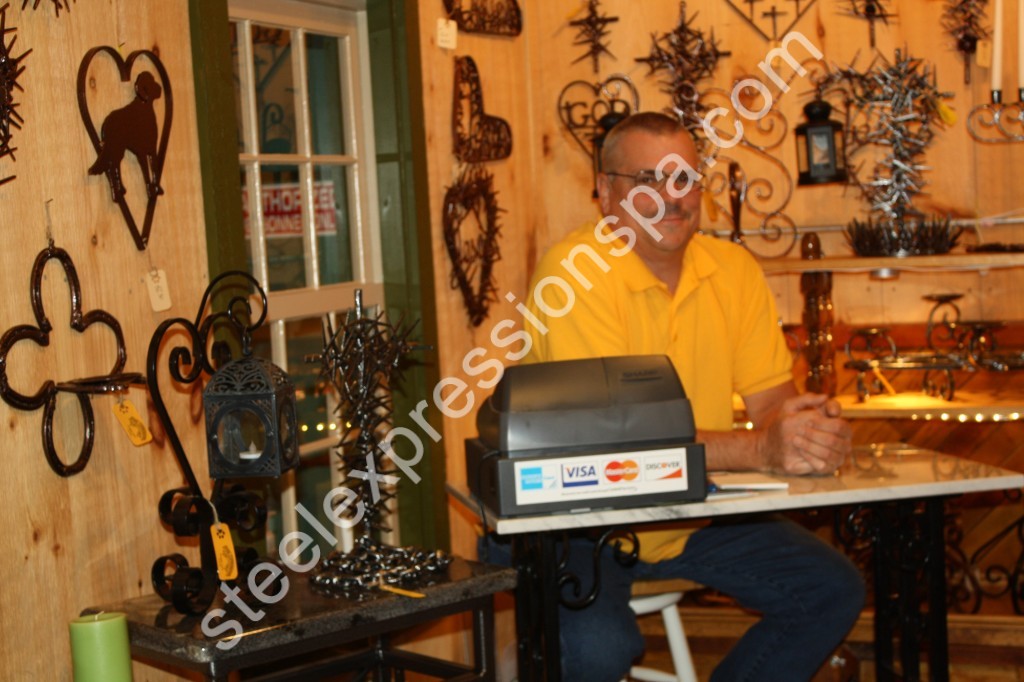 For Bob Sims, owner of Steel Expressions, welding is more than a passion. It is a family tradition. As a boy, he helped make railings and custom projects in his father's weld shop, Bob Sims Weld Shop on Fairview Avenue, Lancaster, PA. Bob worked for several local companies in Lancaster County as a certified Welder for over 30 years. He worked his way up to Weld Shop Supervision. When the economy took a downturn in 2008 , it was the nudge Bob needed to go into business for himself. With the help of SCORE Lancaster, Bob started his own company. The name "Steel Expressions" came about because Bob expresses his talents with steel.
The weld shop is located in Brownstown, PA. Several stores in Lancaster County into the Philadelphia area carry his creations. All projects are custom made one at a time by hand.
If you can dream it, Steel Expressions can create it for you.
At Steel Expressions we offer a wide selection of custom wrought iron projects:
All projects can be powder coated in any color.